Rep. Gibson: Skelos Should Step Down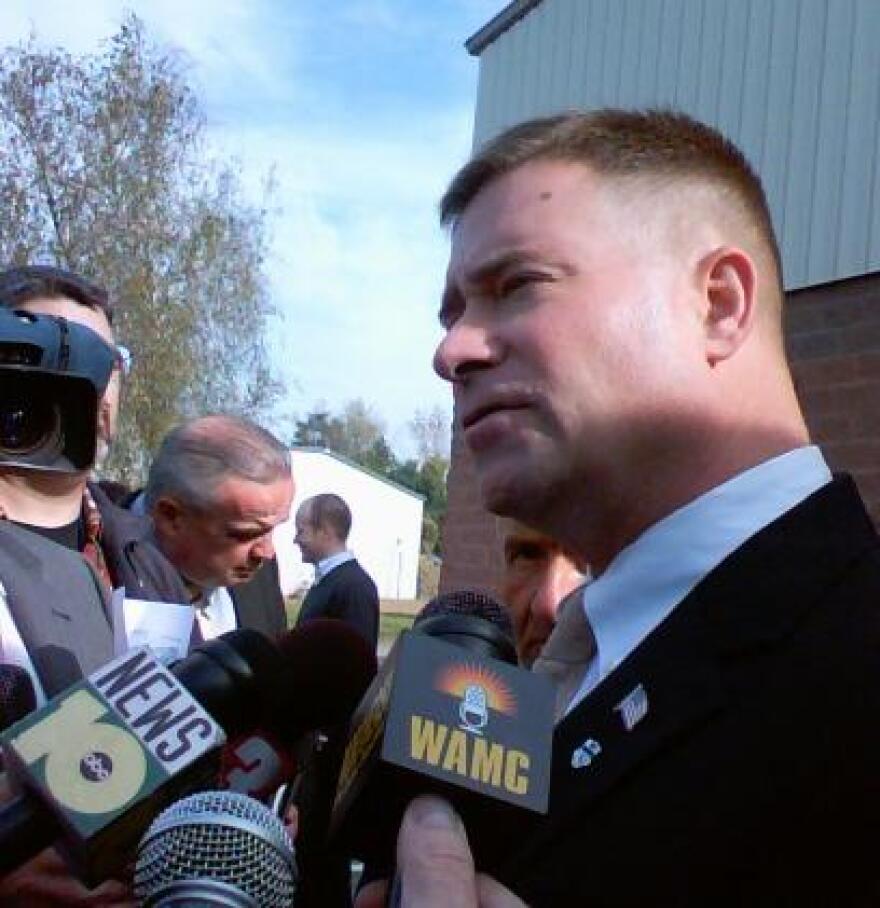 In a wide-ranging taping of the Congressional Corner on Tuesday, New York Republican representative Chris Gibson of the 19th district told WAMC's Alan Chartock that Dean Skelos, the New York State Senate Majority Leader arrested on federal corruption charges Monday, should step aside.
"Well, he should step down," Gibson said. "Look, in America, you're innocent until proven guilty, but that really should be the focus of Dean Skelos' activity right now is on preparing for a vigorous defense. Continuing in that leadership role is going to be a distraction. So I would hope that he would change his mind and that the state Senate would see the virtue in moving forward with new leadership here for this session...I feel like I have very strong relations with the state Senate, but respectfully, I disagree with where we are at this moment, because again, I think that the most important thing is that we put service first, and that means that for Mr. Skelos, his focus right now should be on mounting his defense."
Gibson, considered a likely statewide candidate in 2018, said corruption in Albany is a systemic problem.
"I think this starts at the top, and I think that what our governor should do -- I know there's some talk of him, he's saying that he's considering a third term, that's a mistake right there," he said. "I think the governor should come out and self-impose term limits...Furthermore, I think the governor should lead the effort to put into law term limits, two terms, for the governor, four years each."