Following Pressure From Seniors, City To Offer Free Rides To Springfield Senior Center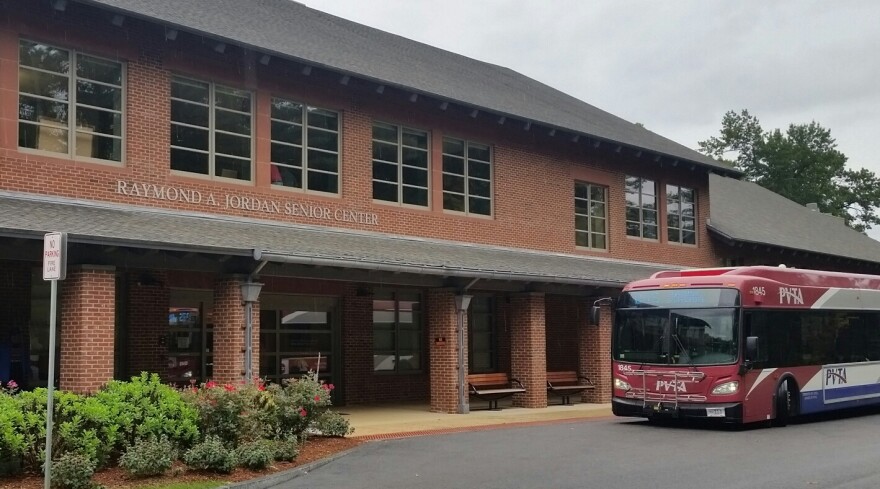 Responding to pressure from activists, city officials in Springfield, Massachusetts have announced a new transportation plan for the senior center.
Starting next month, free door-to-door rides will be offered to seniors who wish to go to the Raymond Jordan Senior Center to enjoy lunch, activities, and camaraderie.
The new city-provided transportation is a response to complaints that many seniors are finding they cannot afford to travel to the $13 million state-of-the-art senior center that opened last year.
It is also an upgrade from the stopgap plan announced by Mayor Domenic Sarno at the senior center last month when he said the city would offer van rides to the senior center from three neighborhood pickup points.
" I want more seniors to have access to this center," Sarno stated.
That announcement was immediately panned by Mattie Lacewell, president of the greater Springfield chapter of the Massachusetts Senior Action Council.
"It is unacceptable because what we are asking for is door-to-door pickup," said Lacewell.
During the summer, seniors staged rallies at City Hall and attended City Council meetings to demand "access and affordability" at the new senior center.
A statement from the mayor's office announcing the free door-to-door van service called it a "pilot program." Available on Mondays, Wednesdays, and Fridays, it is scheduled to start Dec 2nd. Seniors must call in advance to reserve a ride. Free rides to the center from designated pickup points in three city neighborhoods will still be available.
Tracey Carpenter, an organizer with the Senior Action Council, praised the city's decision to provide door-to-door transportation to the senior center.
" From the very beginning, we were hoping for a pilot program that was affordable and went from the home to the center because that is what is needed for the majority who are trying to access the center," said Carpenter.
The senior center is served by two PVTA bus routes, but seniors complain the stops are not in residential areas. The paratransit service provided by the PVTA costs $6 for a roundtrip. Add in the $3.50 charge for a meal at the center and it is a pricey day, said Carpenter.
"For those on modest incomes that is expensive," said Carpenter. She said the transportation costs were prompting people to reduce their visits to the senior center to one or two days per week.
Until the senior center opened in February 2018, the city provided services, activities, and meals to its senior residents at a patchwork of neighborhood locations.