Initiative Launches To Produce A New - And More Diverse - Crop Of Engineers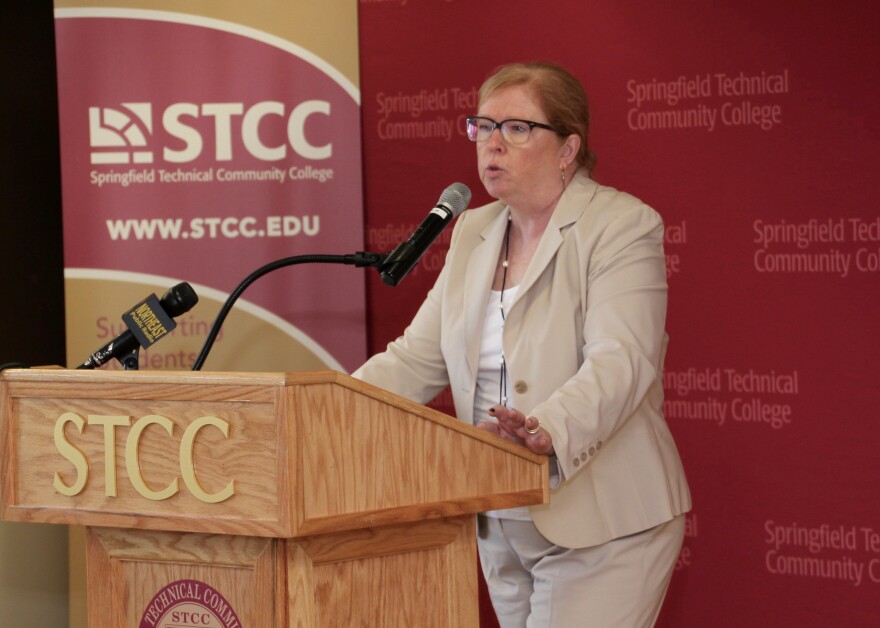 A project to inspire the next generation of engineers in America will start this fall in the middle schools of Springfield, Massachusetts.
Springfield Technical Community College, Smith College, and the Springfield Public Schools will partner to design a multimedia story-based engineering curriculum for middle school-aged children that will be available nationally in four years at no cost to local schools.
STCC physics professor Beth McGinnis-Cavanaugh, who is spearheading the project, said the objective is to get students as excited about engineering as they are about "Harry Potter."
" We want to be the Harry Potter of STEM education," said McGinnis-Cavanaugh.
In introducing the program Tuesday morning at a news conference, McGinnis-Cavanaugh described middle schools as "a crisis point in the engineering pipeline" where students, especially girls, often lose interest in science.
"Our project will improve STEM content knowledge, will allow students to learn about engineering and how it impacts them and society and will let them see themselve as future engineers," she explained.
The project applies an approach called "imaginative education" to bring engineering into the classroom through age-appropriate stories and uses what is known as "transmedia storytelling," which spreads pieces of the narrative across a variety of formats including print, websites, audio and visual media.
" This allows children to imerse themselves in an experience that they can coordinate, and gain knowledge from various sources. It is a non-linear process that they can navigate on their own" explained McGinnis-Cavanaugh.
The field of engineering is dominated by white men. By using Springfield, which has a majority-minority student enrollment, to research and develop the curriculum, McGinnis-Cavanaugh said it is hoped the next generation of engineers will be more diverse.
" We need to have everyone's voices at the table where engineers solve problems," she said. "It is an issue of equity and fairness to be honest."
STCC was awarded $1.1 million from the National Science Foundation for the project.
In announcing the grant, Massachusetts Congressman Richard Neal commended STCC for its efforts to provide students with the training they need to enter the workforce.
"I think what you've done here ,as I've watched the college grow and grow, your emphasis has been on making sure people have employable skills and that is what we acknowledge here today," said Neal. "So, congratulations this is a great day for STCC."
Smith College received a separate $1.4 million grant for the project.