Bill Updating Municipal Laws Passes Massachusetts House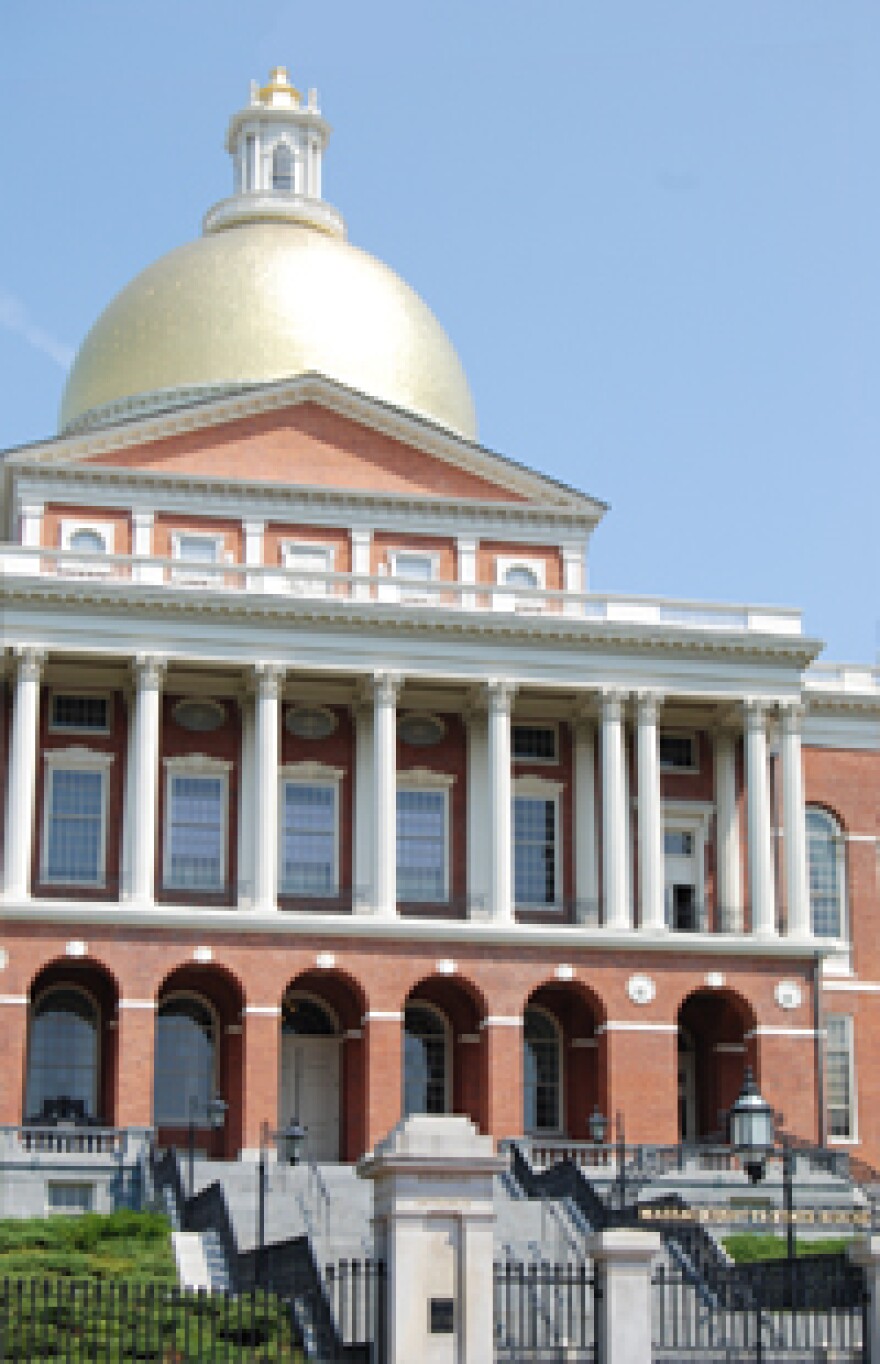 One clear priority for Gov. Charlie Baker in the final month of the two-year session of the Massachusetts legislature is a bill that revises or repeals hundreds of state regulations that impact how cities and towns operate.
When talking about pending legislation he considers as "must haves," Baker always mentions "municipal modernization" in the same breath as an omnibus energy bill, a half-billion dollar jobs stimulus, and of course the state budget.
Emerging from the weekly meeting Monday with legislative leaders, Baker even prodded reporters to give the municipal reform bill a higher profile.
" Would you guys all do me a favor," Baker asked reporters? " Ask a question of these guys ( the legislative leaders) about the status of the municipal modernization bill."
The 200-plus page bill, introduced by Baker last December, would repeal or amend obsolete laws, give municipal governments more independence, and reduce state oversight of local decisions.
" This is a very comprehensive piece of legislation that touches almost every element of state-local relationships," Baker said when he announced the bill.
Much of the 250-section bill Baker filed deals with highly technical areas of municipal-state government relations.
" In many cases some of this stuff should have been done ten, 20, 30,40 50-years ago, and we think the time is now," said Baker.
Geoffrey Beckwith, executive director of the Massachusetts Municipal Association, said the bill is historic in its depth and breadth.
" This bill is a policy dream," he said. " The nuts and bolts never get enough attention."
As for the status in the legislature, House Speaker Robert DeLeo said action has occurred in his chamber.
" I am very pleased that we spent a considerable amount of time on that legislation." said DeLeo. " It is done."
Senate President Stan Rosenberg of Amherst conceded the Senate has spent almost no time on the bill.
The bill that was approved in the House took out some controversial sections that could have doomed the entire piece of legislation. Gone is a provision that would lift a population-based cap on the number of restaurant liquor licenses cities and towns can issue without seeking permission from the legislature to exceed the cap.
Also, the House version would not let municipalities exempt job classifications from the state's Civil Service system without approval from the legislature.
Still, the bill makes a host of changes that eliminate state sign-offs on certain decisions by local governments, streamlines the bidding process for contracts on small projects, allows some jobs to be consolidated into one position, and authorizes certain official notices and citations to be issued electronically.
Baker has made helping local governments a priority. He created a cabinet level group to focus on municipal issues. Lt. Gov. Karyn Polito has crisscrossed the state visiting more than half the 351 cities and towns to consult with local officials and sign so-called " community compacts."