Summer Program Aims To Boost Reading Skills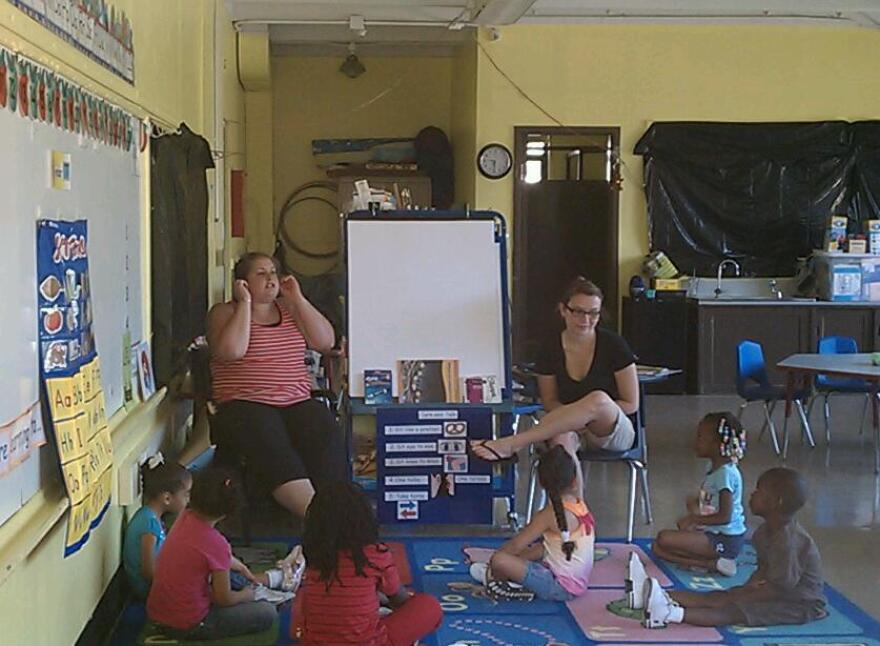 A special summer camp opened today for children from two public housing developments in Springfield Massachusetts. As WAMC"s Pioneer Valley Bureau Chief Paul Tuthill tells us the camp is part of an innovative early literacy program.
The summer program is intended to help young children retain reading skills during the time school's out and many students typically lose ground. The summer months can widen the academic achievement gap because students from public housing don't have the same access to educational resources as do more affluent children, according to Springfield Housing Authority Executive Director William Abrashkin.
100 children, from Kindergarten through 3rd grade, from two Springfield Housing Authority apartment complexes are enrolled in the summer programs that are based at two Springfield elementary schools. 45 children and several parents were on hand for first day orientation this morning at the Dorman Elementary School.
Even though it's a classroom setting and there are school teachers and staff leading the program, Dorman principal Rhonda Stowell Lewis says it is not summer school.
For the next five weeks the children will participate in a nature-based learning program that will include field trips to places like parks, reservoirs and forests, and somedays, just walks around the neighborhood. But there will be reading integrated into each activity to improve literacy skills.
The curriculum was developed by the Hasbro Summer Learning Initiatve.
The program also features a family camp, one day per week, and a literacy art program by the Eric Carle Museum of Picture Book Art in Amherst.. The museum's education director, Rosemary Agoglia says the children will be able to take picture books home with them.
This is the second year for this summer learning program. Officials say testing found the children who were in it last year returned to school in the fall with no loss of reading skills…some showed gains in their abilities, according to program manager Rosemary Hernandez Garcia.
The summer learning program is part of a larger initiative called Talk-Read-Succeed. It is a placed based children's literacy program modeled after the acclaimed Harlem Children's Zone. The pilot program is a partnership of the Springfield Housing Authority, the Springfield Public Schools and 15 community based organizations. It was funded two years ago with a $400,000 grant from the W.K. Kellogg Foundation.
It in turn is part of a campaign by early childhood education advocates to dramatically improve the reading skills of Springfield school children.. Experts say reading proficiency in 4th grade is a key indicator of future educational success.. Currently, just 20 percent of Springfield 4th graders can read at their grade level..