#1537: Pioneering Journalism; Teaching Veterans To Cook; Flour Milling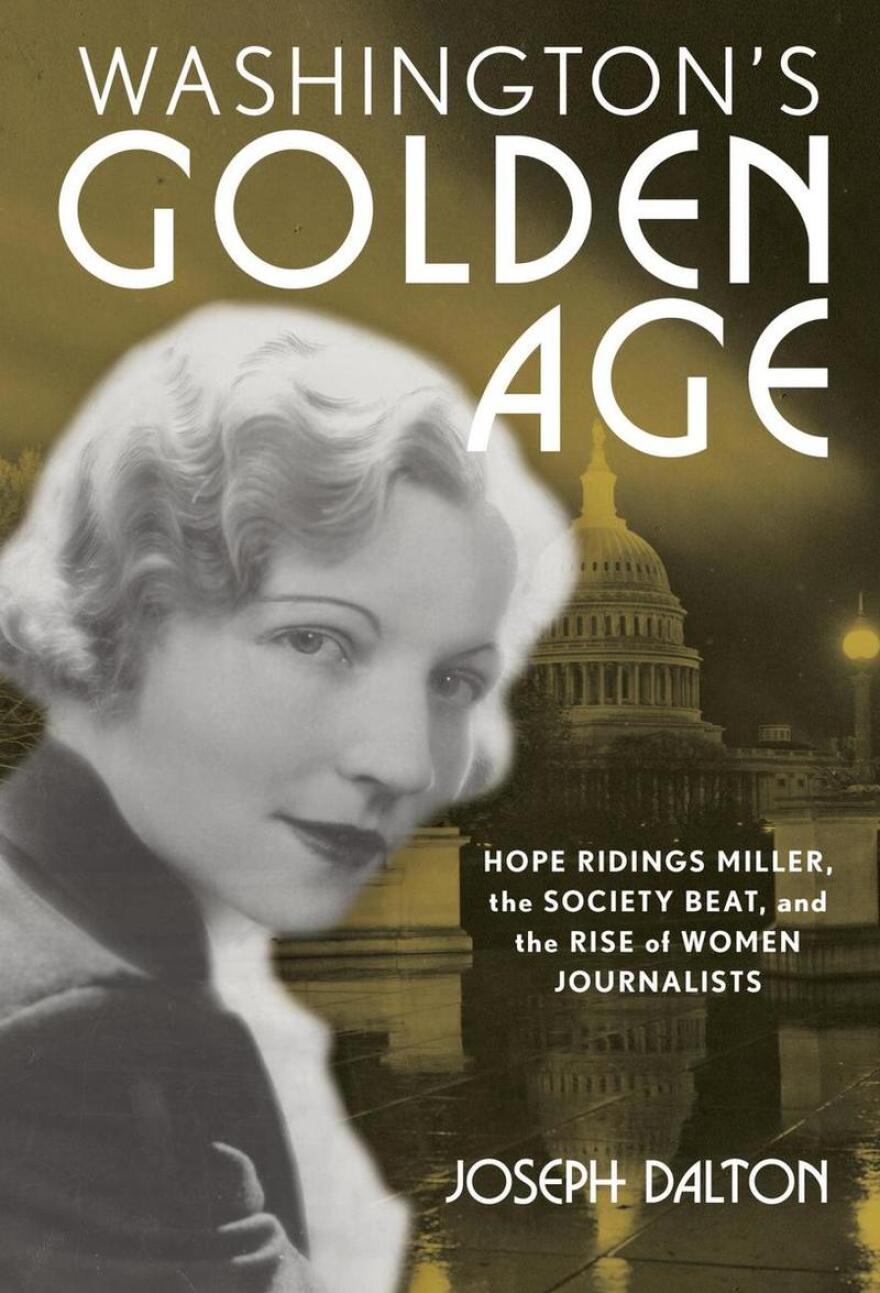 On this week's 51%, hear about a society editor who was among few female journalists, meet a women who started a cooking school for veterans, and two millers honor a traditional food craft.
During the New Deal and World War II, Washington elites turned to Hope Ridings Miller's column in the Washington Post to see what was really going on in town. Cocktail parties, embassy receptions and formal dinners were her beat as society editor. "I went as a guest," said Miller, "and hoped that they'd forget I was a reporter."
In the book "Washington's Golden Age," Albany Times Union reporter, critic and author Joseph Dalton chronicles the life of this pioneering woman journalist who covered the powerful vortex of politics, diplomacy and society during a career that stretched from FDR to LBJ. After joining the Post staff, she was the only woman on the city desk. Later she had a nationally syndicated column. For ten years she edited Diplomat Magazine and then wrote three books about Washington life. And, Joseph Dalton is her cousin. 51%'s Joe Donahue asks Dalton how long he was fully aware of Ridings Miller's accomplishments.
That was Joseph Dalton, author of "Washington's Golden Age: Hope Ridings Miller, the Society Beat, and the Rise of Women Journalists." He was speaking with 51%'s Joe Donahue.
Military service can change the way you eat. You have to scarf down your meals in basic training and survive on MREs, or meals ready to eat, when you're deployed. Some veterans get out of the military without ever learning to cook. So a program near Rochester, New York is helping veterans build a better relationship with food — and a sense of community. Sarah Harris reports.
This story was produced by the American Homefront Project, a public media collaboration that reports on American military life and veterans. Funding comes from the Corporation for Public Broadcasting.
Milling flour is an ancient art. While commercial, industrial milling has largely taken over, there are some who are continuing, and honoring, the traditional craft. In this piece, we meet stone millers at Carolina Ground in Asheville, North Carolina, who talk amid a traditional milling song from Cameroon.
Since this story, Kimberly Thompson has expressed her preference for beer over bread. The Marine is now raking malting grain up the road at a malt house.
NEW YORK (AP) — A study organized by Time's Up, the organization formed to promote gender equality, has found that female-led films consistently outperform male-led movies at the box office. The study analyzed the 350 top-grossing films worldwide released between January 2014 and December 2017. Researchers found that in films with small, medium and large budgets, all averaged better global grosses when a woman was listed as the lead star.
The study, conducted by the talent agency Creative Artists Agency and the tech company shift7, found that films that passed the Bechdel test do better, too. The Bechdel test, an invention of the cartoonist Alison Bechdel, rates whether a movie features two female characters having a conversation about something other than a man.
That's our show for this week. Thanks to Patrick Garrett and Elizabeth Hill for production assistance. Our executive producer is Dr. Alan Chartock. Our theme music is Glow in the Dark by Kevin Bartlett. This show is a national production of Northeast Public Radio. If you'd like to hear this show again, sign up for our podcast, or visit the 51% archives on our web site at wamc.org. And follow us on Twitter @51PercentRadio
"Contributions to 51% #1537 come from the Associated Press. All Rights Reserved."