Seventeen missionaries were kidnapped by an armed gang in Haiti on Saturday. It was the latest in what experts are calling a kidnapping crisis in the country — a crisis largely driven by one gang.
(Airs 10/17/21 @ 6 p.m. & 10/18/21 @ 3 p.m.) The Media Project is an inside look at media coverage of current events with WAMC's CEO Alan Chartock, former Editor of the Daily Gazette, and Vice President for Editorial Development for the New York Press Association, Judy Patrick, Barbara Lombardo, former Editor of the Saratogian and a Journalism Professor at the University at Albany, and Rosemary Armao, Investigative Journalist and Adjunct Professor at the University at Albany. On this week's Media Project, Alan, Judy, Barbara and Rosemary talk about whether American journalists are doing enough to hold government to account, whether Bill Maher a better journalist that actual journalists, and much more.

Halloween is two weeks away. With popular costumes sold out or on back order, there's a chance you'll have to make your own. Here are some tips on how to get started.

NPR's Michel Martin speaks with attorney Lisa Banks about why she thinks more information from the NFL's investigation into the Washington Football Team should be released.

NPR's Michel Martin speaks with award-winning actor and musician Jamie Foxx about his new book, Act Like You Got Some Sense: And Other Things My Daughters Taught Me.

NPR's Michel Martin speaks with Norman Baylor, former director of the FDA's Office of Vaccines Research and Review, about the differences in booster recommendations for the COVID-19 vaccines.

NPR's Michel Martin speaks with Columbia Sportswear CEO Tim Boyle about how recent supply chain issues have challenged his company.

In 2020, Washington, D.C., had the highest number of homicides in 16 years. NPR's Michel Martin speaks with people who've experienced gun violence: Ryane Nickens, Cathy Feingold and Jackie Bensen.

NPR's Michel Martin speaks with Michael Miller, of the International Alliance of Theatrical Stage Employees, about a deal they struck with Hollywood studios, averting the threat of a labor strike.

Meteorologist Reid Kisselback delivers his Midday Weather Summary for Saturday, October 17, 2021.

NPR's Lulu Garcia Navarro talks to Marielena Hincapie, executive director of the National Immigration Law Center, about a new DHS memo that aims to end workplace raids on immigrant workers.

NPR's Lulu Garcia-Navarro speaks to climate scientist Antonio Nobre about how climate change is affecting the Amazon forest in Brazil.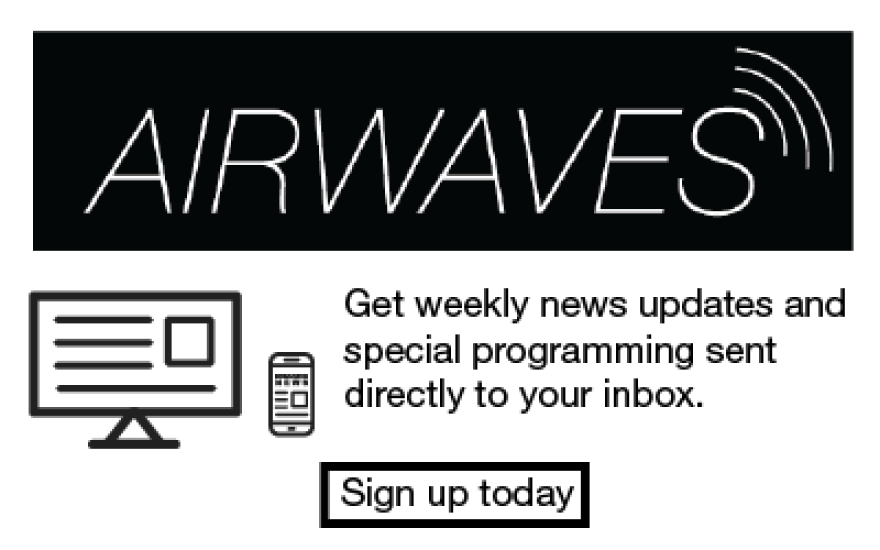 Sign up below to find out about upcoming programs first.
The latest information for digital listening to WAMC.